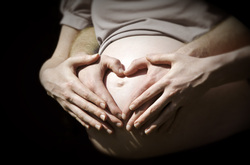 Infertility Acupuncture is one of our Specialisation
Our style of Fertility Acupuncture is very different from other styles as it incorporates the knowledge and experience we have accumulated over many years of research and study of a subject that is as fascinating as it is diverse. The effectiveness of this treatment in the right hands can give amazing results.

Not all symptoms are the same and each individual Infertilitycase is treated according to how they are diagnosed using traditional acupuncture diagnosis which includes information gained from the pulse and tongue.

In this way the practitionercan find the root of the condition rather than just using the presenting signs and symptoms.

Not every Acupuncturist is the same; they differ in treatment protocols for Infertilty treatment depending on their experience and training. You are recommended to receive our infertility treatments if you have tried other treatments unsuccessfully in the past.

Our Doctors are all graduated from the famous top medical university in China and have more than 35 years experience in treating and practise this problems.


Will it work for me?

Obviously we can't guarantee that acupuncture will help you personally to get pregnant, in the same way that IVF success is by no means guaranteed. We are all unique and there are too many factors at play to predict the outcome for everyone.

What we can say is that we have given acupuncture to many couples trying to conceive and have seen many successes, in some cases even when the couples had all but given up hope.